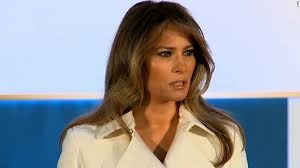 http://nypost.com/2017/05/22/melania-really-does-not-want-to-hold-donald-trumps-hand/
From The New York Post
First Lady Melania Trump slapped away her husband's hand after they landed Monday at Ben Gurion Airport in Tel Aviv.
The president was captured on video as he reached for Melania's hand after they disembarked from Air Force One.
But Melania — wearing sunglasses and a sharp white pencil skirt and blazer — coolly swatted it away just before her husband greeted dignitaries.
Perhaps she was returning the favor after an incident in February, when Trump didn't want to hold her hand on the tarmac of the Palm Beach International Airport during a visit to… Read More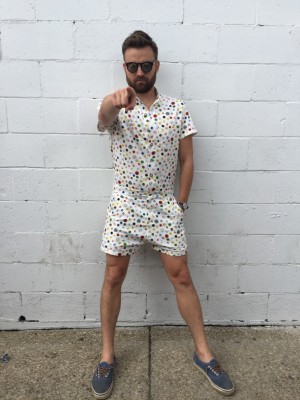 RompHim creators tell Moneyish why men need rompers too May 16, 2017
From Moneyish.com
Bro, no.
Meet the RompHim, the male answer to the romper shortsets generally favored by females, which intends to "revolutionize men's fashion" through chambray, striped, polka dot and splatter-print jumpers that will retail for $199.
The masterminds behind the brosies felt short-changed by the fashion industry's limited summer pieces for dapper dudes.
"Everything was either too corporate…too fratty…too 'runway'…or too basic … Why wasn't there anything out there that allowed guys to be more stylish and fun without also sacrificing comfort, fit, and versatility?" the creators muse on their website. "The more we thought about it, the more… Read More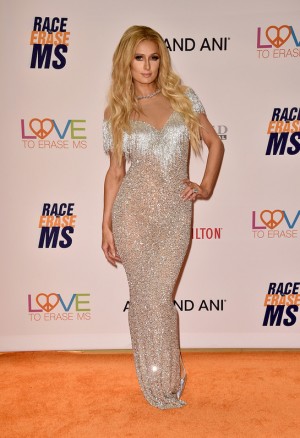 Chicago Performs At Star-Studded 24th Annual Race To Erase MS Gala
From Look to the Stars
The event raised $1.6 million to benefit the Race to Erase MS and its Center Without Walls program, a collaboration of top MS research centers working together as a team on ground-breaking research with the goal of treating and, ultimately, finding a cure for MS.
Guests at this year's event included host Nancy Davis, honoree Jamie-Lynn Sigler, musical performers Chicago and Siedah Garrett, musical director David Foster, and special presenters for the evening Lance Bass, Kathy Griffin, Randy Jackson, and Quincy Jones. Additional guests included Byron Allen, Lindsay Arnold, Phillip Bloch, Trevis Brendmoe, Wendy Burch,… Read More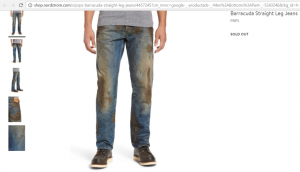 It costs a lot of money to look this cheap: $1,425 for ripped sneakers and $425 for dirty jeans May
Moneyish.Com
One man's trash is another man's $1,425 sneakers.
Neiman Marcus is selling a new pair of designer kicks that are already falling apart. The deconstructed Maison Margiela Future Destroyed High-Tops made in Italy shred the leather and textile upper so that inner lining and cushioning peek through. And you'll spend four figures for shoes that look like you've been living on the street.
This is the latest example of the "trashion" trend, where fashionistas wear clothes that look like they were pulled out of the garbage – like Pharrell wearing ripped jeans to the ultra-fancy Met Gala on Monday.… Read More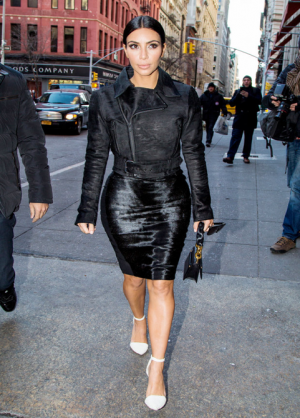 What Ever Happen To People Moving Their Arms?
Something very weird is going on. Everyone in Hollywood has stopped moving their arms. Have you noticed? I have. It started with the Kardashians, who are all just leaving them hanging at their sides like dried salamis. Any closer to the ground they're going to get road rash on their knuckles.
Go people watch for five minutes. Everyone moves their arms while walking, even if slightly. It helps with balance and it helps take all of the energy off the legs. In other words, it takes effort to not move your arms.
"Normal arm swing is energetically a much cheaper… Read More