News & Views BLOCH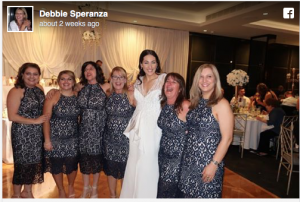 This is the perfect dress: It's chic, slimming and just $128
No wonder six women – who weren't bridesmaids – accidentally wore it to the same wedding.
No wonder women are in love with this dress.
A $128 navy and white lace pencil dress from Australian retailer Forever New broke the internet after six women wore it to the same Sydney wedding over the weekend.
"You really should start a bridal registry so that your customers can enquire whether anyone else has purchased one of your dresses for the same event," Debbie Speranza wrote in a post to Forever New's Facebook page on Sunday, along with a snap of the six… Read More
---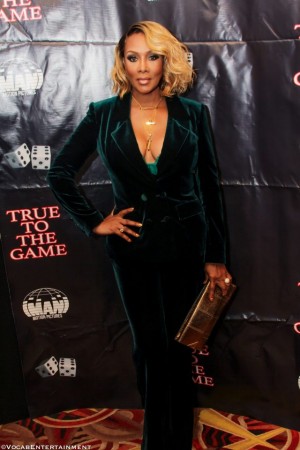 Scoop B Selects: Vivica A. Fox, Columbus Short, Draya Michele Starred True To The Game Film Hosts NY
IMANI Motion Pictures presented a screening of the highly anticipated film adaptation of True To The Game at the AMC Lowes 34th Street in Midtown Manhattan.
Over 300 media influencers and notable tastemakers gathered in support of the buzz worthy film.ttendees included True To The GameAuthor, Teri Woods, Imani Motion Pictures, Manny Halley, True To The Game Co-Stars: Vivica A.Fox, Andra Fuller, Lorenzo Eduardo, Starletta Dupois, Iyana Halley, Stanley Atwater.
Other notbales in attendance included, Bravo's Real Housewives Of Potomac County Co Star-Charrisse Jackson Jordan, Fashion Enthusiasts: Miss Jay Manuel and Phillip Bloch.
Read More
---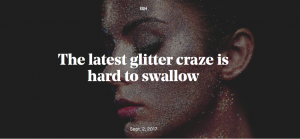 The Latest Glitter Craze is Hard to Swallow
Social media users are bedazzling their tongues with sparkly stuff – as well as breasts, butts, beards, brows and even their roots.
Beauty bloggers are eating this glitter trend up.
No, really. Glitter tongues have taken over Instagram the past couple of weeks, ever since Australian makeup artist Jacinta Vukovic got sparkles in her mouth while she was trying to make her lips glisten. "I thought I would embrace this and make it the main focus," she posted – and now her happy accident has been copied more than 100 times on Insta alone.
We've reached peak sparkle, people. After… Read More
---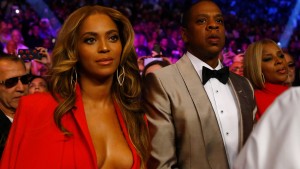 The Ringside Style Bas Has Been Set High For Mayweather VS. McGregor
Get out those red-bottomed Louboutins, fight fans.
The boxing match everyone has been talking about, Floyd Mayweather Jr. vs. Conor McGregor, is finally going down in Sin City on Saturday night. Many of the biggest names in sports, business and entertainment have been jetting into Las Vegas for the most glamorous, high-fashion sporting event of the year and will be suited, booted, slicked down and Spanxed to death in their $107,000 seats.
According to TMZ, Drake, LeBron James, Sean "Diddy" Combs, Denzel Washington, Angelina Jolie, Rick Ross and Charlize Theron are all expected to sit ringside at the T-Mobile Arena… Read More
---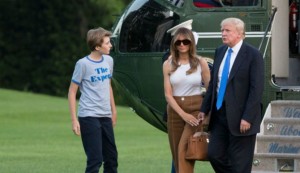 Melania Trump Reportedly Has Designer Clothes Delivered Daily, Will Continue At The White House?
From the The Inquisitr
Despite receiving a backlash from the designer community, First Lady Melania Trump hasn't had any problems finding suitable clothes. Instead, it sounds like Melania had more outfits than she could handle while she stayed at Trump Tower. Will this continue once she's settled in the White House?
According to the Hollywood Reporter, top notch designers from around the world sent Melania clothes on a daily basis. This includes a $50,000 jacket she wore in Italy from Dolce & Gabbana and a jumpsuit from Stella McCartney she donned in Saudi Arabia. Although some designers, such as Tom… Read More
---