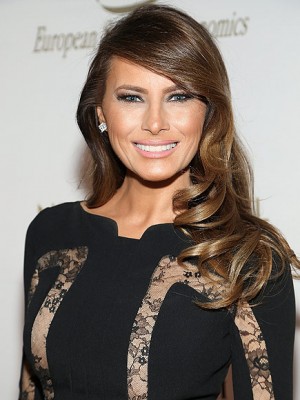 IS THE FASHION WORLD WARMING UP TO MELANIA TRUMP?
From Harpers Bazaar
President Trump went on his first trip abroad after taking office, but it was Melania who came back from it with a new reputation—and possibly better status within the fashion world. Though her husband left foreign leaders like Angela Merkel less than impressed, the first lady got rave reviews during her trip overseas.
Much of that praise centered around her fashion choices, from a black Stella McCartney jumpsuit in Saudi Arabia to wearing Dolce & Gabbana in Italy. CNN reports that she packed a bag for each leg of the trip and consulted with the State Department… Read More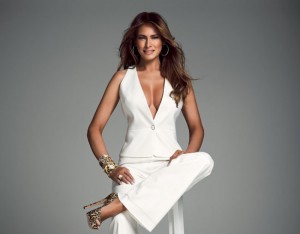 DESIGNERS ARE SOFTENING ON THE IDEA OF DRESSING MELANIA TRUMP
From Paper Magazine
Prior to the election, many fashion designers declared that they would never dress Melania Trump because they didn't want to align themselves with, or normalize the horrific policies of her pissgoblin husband. Among the ranks of the Never-Melanias are designers Zac Posen, Tom Ford, Marc Jacobs, Christian Siriano, Sophie Theallet, Humberto Leon, Phillip Lim and Derek Lam, with designers like Ralph Lauren and Stefano Gabbana eagerly picking up the slack. It comes as little surprise that the designer that made Team USA's uniforms in China and the most shamelessly problematic designer on earth would enthusiastically dress the… Read More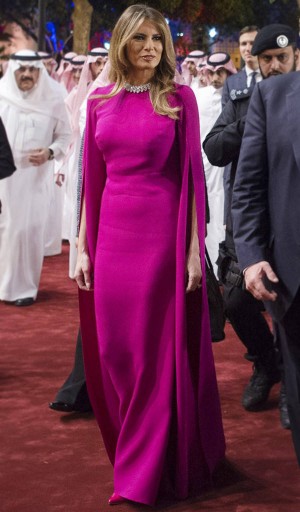 Melania Trump's 'revenge' on designers who won't dress her
From Page 6
Melania Trump is proving to the fashion designers who said they wouldn't help her that dressing well is the best revenge.
The first lady's trip to Saudi Arabia, the Vatican, Belgium and Sicily — wearing mostly Dolce & Gabbana — was a fashion tour de force that has forced many naysayers in the rag trade to rethink.
The list of designers who said they wouldn't dress Melania is long, led by Tom Ford, Marc Jacobs, Zac Posen, Christian Siriano and Sophie Theallet.
But Melania has managed to look smashing in dozens of different ensembles, from her white… Read More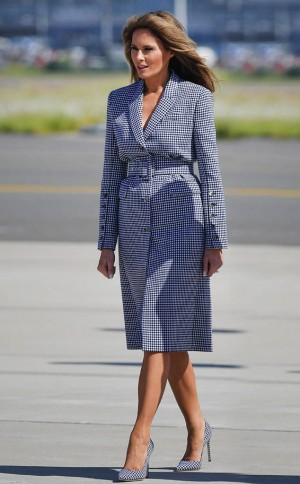 Stylist celebrates Melania Trump's designer revenge
From Style Nine
Celebrity stylist Phillip Bloch, who has worked with Nicole Kidman and Halle Berry, has signalled a shifting mood in fashion towards US First Lady Melania Trump.
Following that $70,000 Dolce & Gabbana jacket in Sicily and her selection of Michael Kors and Ralph Lauren outfits on her trip to Saudi Arabia, the Vatican, Belgium and Sicily, Philip says that designers who are refusing to dress Melania could change their minds.
"There is a softening, a melting," Phillip told the New York Post. "Fashion people are fickle and fake. They are starting to see she is a beautiful… Read More
Check Out The Secret Rules Of Melania Trump's Style
From the Celebrity Insider
Before Donald Trump took office, Melania Trump was more at liberty to wear shorter hemlines and lower necklines. But now, that she became a public figure, meeting with world's greatest leaders made her adopt some more conservative adjustments to her wardrobe.
"I think she's one of those women who finds a style that works for them and sticks with that. She knows the silhouettes that work for her and the colors she likes," stated Phillip Bloch, who is a family friend and the former creative style director for the Miss Universe pageant. "She luxuriates in minimalism."
Read More