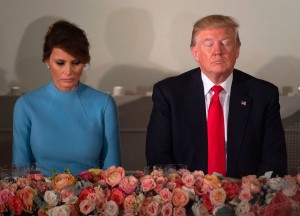 INSIDE THE TRUMP MARRIAGE: MELANIA'S BURDEN
From Vanity Fair
Until November 8, Melania Trump's marriage provided her with a golden Fifth Avenue fortress, at a price—putting up with her husband's humiliations and boorishness. From Melania's ill-fated campaign appearances to her apparent reluctance to embrace the role of First Lady: how a very private woman is coping with the intense public scrutiny of her marriage.
Traditionally, presidents have at least made a show of having healthy, happy marriages. Even the Clintons, despite marital troubles, appeared to have moments of genuine affection, humor, and bonding. But from almost the first moments of Inauguration Day, during the ceremonial arrival… Read More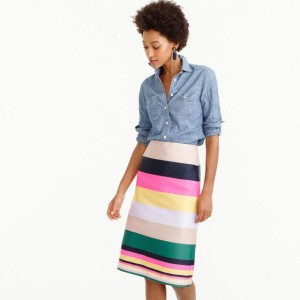 Stripes — bold and colorful, are everywhere this season!
From News Day
It's pretty commonplace for stripes of the nautical variety to rear their lines come spring and summer. But this season, there's a new stripe in town — bolder, colorful and showing up on unexpected wardrobe pieces.
J.Crew is offering stripes galore. "We invented a holiday just to celebrate our love of stripes," says Somsack Sikhounmuong, head of women's design. They really did — National Stripes Day — and while it passed a few weeks ago, J.Crew is selling many spectacular pieces, including a thick, vibrant stripe of in-house created colors that runs horizontally on a pencil… Read More

Open Friday / Weekend Forum
From Wedel.Com
So which stories / issues / topics get your attention at the end of the week?
So Wilmington City Council members have restored a share prayer for the start of their official meetings, and an uproar over just having a moment of silent reflection. So now a "non-denominational" prayer will be crafted in consultation with faith leaders. Honestly, I don't know how you can craft a "non-denominational" prayer which reflects / respects all faith traditions, without it being vapid and meaningless. And of course, the very point of a prayer still offends many agnostics and atheists. An argument… Read More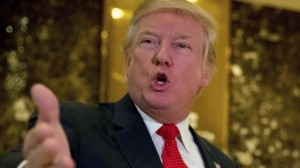 Donald Trump slams 'non-sense' Russia connection
From News.Com
US intelligence officials have reportedly chosen to withold information from US President Donald Trump in the wake of the resignation of National Security Adviser General Michael Flynn.
The Wall St Journal reports current and former officials have not shared sensitive intelligence with Trump amid concerns it could be leaked or compromised.
Their decision not to share highly classified information comes as Trump dodged questions Wednesday about ties with Russia, railed against intelligence leaks and defended the national security advisor he just fired, as crisis engulfed his fledgling administration.
The Wall St Journal also reports that in some cases,… Read More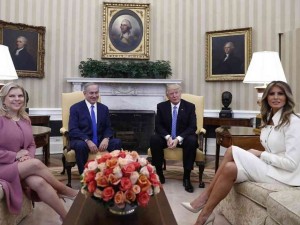 Melania Trump wears stunning skirt suit to welcome Netanyahu to the White House in her first…
The Daily Mail
US First Lady Melania Trump headed down to the nation's capital on Wednesday, where she joined her husband in welcoming Israeli Prime Minister Benjamin Netanyahu and his wife Sara to the White House.
It marked the first official appearance Melania has made since her husband was sworn into office almost one month ago on January 20, with the 46-year-old mother choosing to stay in New York City with her son Barron rather than join President Trump in the White House.
The First Lady stood alongside her husband outside the South Portico of the White House to welcome… Read More