News & Views BLOCH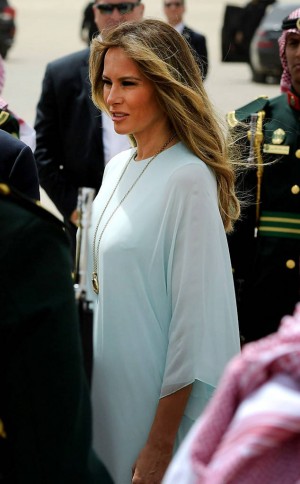 Melania Trumps' Style Secrets, Decoded With 5 Simple Rules
From E! News
First lady fashion changes with each administration, but if Melania Trump's wardrobe is one thing, it's consistent.
That's not to say her style hasn't evolved.
Before Donald Trump took office, his better half was more at liberty to wear shorter hemlines and lower necklines. Now that Melania is a public figure, meeting world leaders as she has done in apparent high fashion on her latest international tour, the FLOTUS has adopted more conservative adjustments to her wardrobe. Still, the fashion formula we saw pre-election is still the same: minimalism + (luxury x 2) = Melania Trump's uniform.
…
Read More
---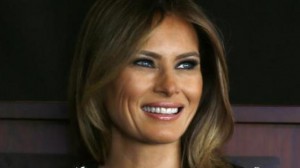 Melania Trump's 'Revenge' on Designers Who Won't Dress Her
By Richard Johnson, The New York Post

Melania Trump is proving to the fashion designers who said they wouldn't help her that dressing well is the best revenge.
The first lady's trip to Saudi Arabia, the Vatican, Belgium and Sicily — wearing mostly Dolce & Gabbana — was a fashion tour de force that has forced many naysayers in the rag trade to rethink.
The list of designers who said they wouldn't dress Melania is long, led by Tom Ford, Marc Jacobs, Zac Posen, Christian Siriano and Sophie Theallet.
But Melania has managed to look smashing in dozens… Read More
---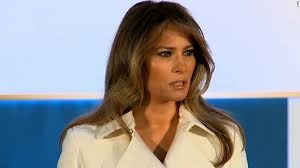 Melania Really Does Not Want To Hold Donalds..
From The New York Post
First Lady Melania Trump slapped away her husband's hand after they landed Monday at Ben Gurion Airport in Tel Aviv.
The president was captured on video as he reached for Melania's hand after they disembarked from Air Force One.
But Melania — wearing sunglasses and a sharp white pencil skirt and blazer — coolly swatted it away just before her husband greeted dignitaries.
Perhaps she was returning the favor after an incident in February, when Trump didn't want to hold her hand on the tarmac of the Palm Beach International Airport during a visit to… Read More
---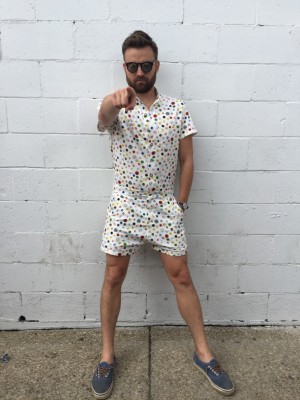 RompHim creators tell Moneyish why men need rompers too May 16, 2017
From Moneyish.com
Bro, no.
Meet the RompHim, the male answer to the romper shortsets generally favored by females, which intends to "revolutionize men's fashion" through chambray, striped, polka dot and splatter-print jumpers that will retail for $199.
The masterminds behind the brosies felt short-changed by the fashion industry's limited summer pieces for dapper dudes.
"Everything was either too corporate…too fratty…too 'runway'…or too basic … Why wasn't there anything out there that allowed guys to be more stylish and fun without also sacrificing comfort, fit, and versatility?" the creators muse on their website. "The more we thought about it, the more… Read More
---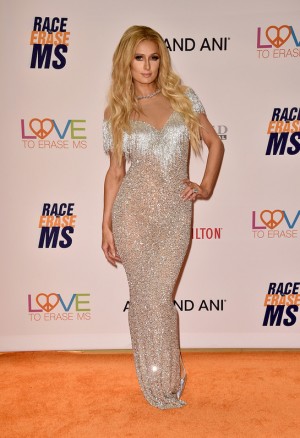 Chicago Performs At Star-Studded 24th Annual Race To Erase MS Gala
From Look to the Stars
The event raised $1.6 million to benefit the Race to Erase MS and its Center Without Walls program, a collaboration of top MS research centers working together as a team on ground-breaking research with the goal of treating and, ultimately, finding a cure for MS.
Guests at this year's event included host Nancy Davis, honoree Jamie-Lynn Sigler, musical performers Chicago and Siedah Garrett, musical director David Foster, and special presenters for the evening Lance Bass, Kathy Griffin, Randy Jackson, and Quincy Jones. Additional guests included Byron Allen, Lindsay Arnold, Phillip Bloch, Trevis Brendmoe, Wendy Burch,… Read More
---