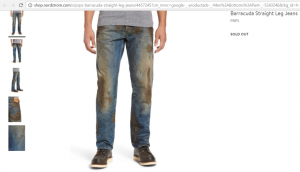 It costs a lot of money to look this cheap: $1,425 for ripped sneakers and $425 for dirty jeans May
Moneyish.Com
One man's trash is another man's $1,425 sneakers.
Neiman Marcus is selling a new pair of designer kicks that are already falling apart. The deconstructed Maison Margiela Future Destroyed High-Tops made in Italy shred the leather and textile upper so that inner lining and cushioning peek through. And you'll spend four figures for shoes that look like you've been living on the street.
This is the latest example of the "trashion" trend, where fashionistas wear clothes that look like they were pulled out of the garbage – like Pharrell wearing ripped jeans to the ultra-fancy Met Gala on Monday.… Read More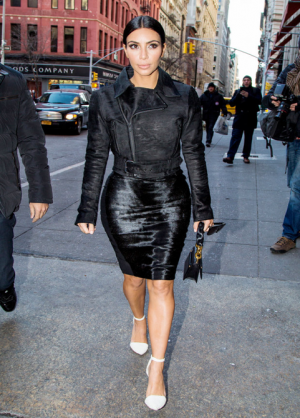 What Ever Happen To People Moving Their Arms?
Something very weird is going on. Everyone in Hollywood has stopped moving their arms. Have you noticed? I have. It started with the Kardashians, who are all just leaving them hanging at their sides like dried salamis. Any closer to the ground they're going to get road rash on their knuckles.
Go people watch for five minutes. Everyone moves their arms while walking, even if slightly. It helps with balance and it helps take all of the energy off the legs. In other words, it takes effort to not move your arms.
"Normal arm swing is energetically a much cheaper… Read More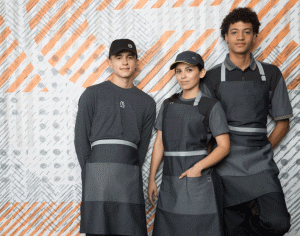 Why everything is suddenly going gray
From The New York Post
Even the Golden Arches are going gray.
McDonald's new employee uniforms rolling out this month are 50 shades darker than you'd expect from the cheery red-and-yellow burger chain. The monochromatic T-shirts, polos, slacks and smocks styled by American fashion designer Waraire Boswell, who's dressed Kobe Bryant and LeBron James, seem more suited to a "Star Wars" villain or "Hunger Games" tribute than someone handing out Happy Meals. And social media isn't lovin' it.
The company revealed in a press release that the new collection was supposedly tailored to feedback from staffers and customers. Plus, designer… Read More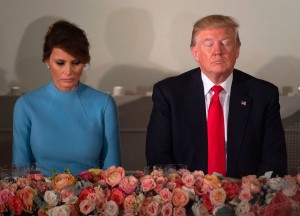 INSIDE THE TRUMP MARRIAGE: MELANIA'S BURDEN
From Vanity Fair
Until November 8, Melania Trump's marriage provided her with a golden Fifth Avenue fortress, at a price—putting up with her husband's humiliations and boorishness. From Melania's ill-fated campaign appearances to her apparent reluctance to embrace the role of First Lady: how a very private woman is coping with the intense public scrutiny of her marriage.
Traditionally, presidents have at least made a show of having healthy, happy marriages. Even the Clintons, despite marital troubles, appeared to have moments of genuine affection, humor, and bonding. But from almost the first moments of Inauguration Day, during the ceremonial arrival… Read More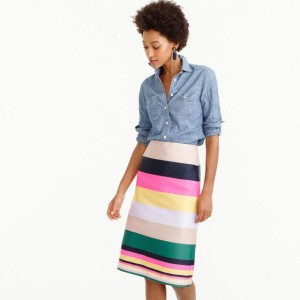 Stripes — bold and colorful, are everywhere this season!
From News Day
It's pretty commonplace for stripes of the nautical variety to rear their lines come spring and summer. But this season, there's a new stripe in town — bolder, colorful and showing up on unexpected wardrobe pieces.
J.Crew is offering stripes galore. "We invented a holiday just to celebrate our love of stripes," says Somsack Sikhounmuong, head of women's design. They really did — National Stripes Day — and while it passed a few weeks ago, J.Crew is selling many spectacular pieces, including a thick, vibrant stripe of in-house created colors that runs horizontally on a pencil… Read More