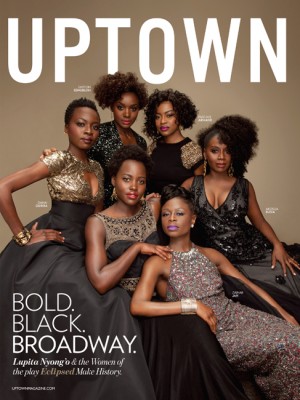 Bold & Black On The Great White Way
Posted by UPTOWN on Feb 24, 2016
Lupita Nyong'o and the women of Eclipsed are taking a historic turn on Broadway. And the timing could not be more perfect.
BY KARU F. DANIELS | PHOTOGRAPHY BY MARC BAPTISTE | STYLING BY PHILLIP BLOCH
Broadway audiences are currently witnessing history in the making with the critically acclaimed production of Eclipsed. The brilliant and brutal masterful work of art holds the distinction of being the first play to be written by, directed by, produced by and starring black women. And according to its playwright Danai Gurira, it's about time.
… Read More
OK! Magazine "The New Snow Bunny"
"Great style is all about fusing looks together," says Phillip.
Clothing designers have taken influence from sport and, activewear companies have been inspired by fashion," says celebrity stylist Phillip Bloch. "Plus high-tech fabrics have made everyday clothes more suitable for the ski slopes."
Read More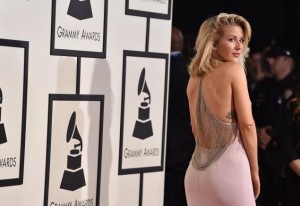 Grammys red carpet pretty in pink - and pretty naked
The performers were pretty in pink.
Taylor Swift kicked off the Grammys red carpet on a bright note Monday night by rocking a red Atelier Versace crop top paired with a frothy bubblegum ballgown skirt.
The singer nominated for seven awards off her "1989" album was also working a short, tight Anna Wintour-style bob.
Her gown's color combo was also seen on Little Big Town's Kimberly Schlapman, who worked the playful palette on an asymmetrical Alexia Maria dress.
And Florence Welch rocked the romantic Valentine's Day shade in a ruffled Gucci gown, while Ellie Goulding's blush Stella McCartney slip dress… Read More
Behind The Scenes At NY Fashion Week
Watch me behind the scenes at Nicholas K 2016 fashion show talking with Jill Nicolini from CBS New York News.
Read More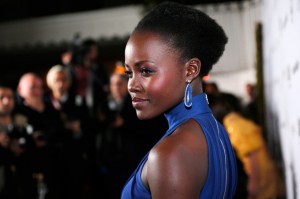 Inside a cover shoot starring Lupita Nyong'o
In The Beginning was "12 Years a Slave." Then came the Word. Showbiz gods said, "Let There Be Light." All magazine, newspaper and candy wrappers immortalized Lupita Nyong'o.
Sunday, indoors at Tribeca, her size-2 body did a cover for Uptown Magazine. Photographer, Marc Baptiste.
Stylist for haute couture bones Phillip Bloch: "Her look was part lacy and nudie ethereal and part all-black edgy." Bloch dressed her in Elie Saab, Dennis Basso, Randi Rahm, Angel Sanchez. Forget sneakers, it's Louboutin, Giuseppe Zanotti shoes. Ring, bracelets, earrings (no Voice from on high mentioned necklaces) from Hueb jewelers.
She opens March 6 at… Read More