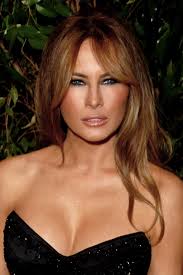 Does Melania Trump Get Designer Freebies? The First Lady's Wardrobe Rules
IB Times
Being the first lady of the United States is not an easy task. One has to be a part of several public appearances such as the countless state dinners, charity engagements and trips with the president, and for every occasion, the FLOTUS needs to be appropriately dressed. As far as the current first lady is concerned, she has already been making headlines about the designer clothing she wears. In her first 56 days as the first lady, Melania Trump dressed nearly appropriately for most occasions, except one or two instances when she drew criticism.
The question that the… Read More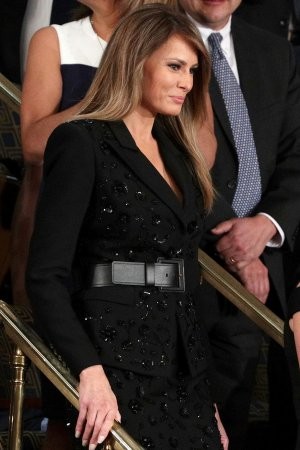 MELANIA TRUMP BUYS CLOTHES, DOESN'T GET DESIGNER FREEBIES - HOLLYWOOD REPORTER
"Why do rich people need free clothes? Melania should buy her clothes," says veteran red-carpet stylist Phillip Bloch, who dressed Tiffany Trump for inauguration weekend.
Much like Hollywood actresses making the rounds for awards season (roughly 20 major public appearances for an Oscar nominee in a mere 3.5 months), being FLOTUS, means countless state dinners, charity engagements and trips to be chicly attired for. First Lady Melania Trump has already stepped out in a series of designer looks for her first 56 days in the role, from Ralph Lauren to custom Herve Pierre and most recently a black beaded $9,590… Read More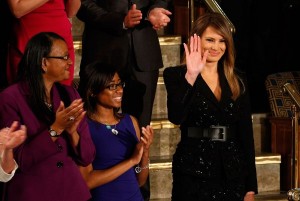 UK 'Miserable' Melania Trump is cheery in $9,600 suit as she receives standing ovation from Congress
IB Times
After IBTimes UK reported last week that the First Lady of the United States is already "miserable" with her new life in the political limelight, the 46-year-old's latest public appearance couldn't tell a more different story.
The Slovenian-born former model also dressed to impress in an ultra chic sequinned Michael Kors black suit which highlighted her svelte figure with its wide black waist belt. And Mrs Trump proved she isn't tight on the purse strings when it comes to fashion, as the jacket retails at an eye-watering $5,000 (£4,053) and the skirt goes for $4,600 (£3,728).
Mrs Trump… Read More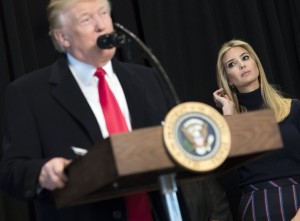 Is Ivanka Trump building bridges — or walking a tightrope?
On Tuesday morning, Ivanka Trump put on a navy turtleneck and heels that appeared to be from her own besieged collection, and accompanied her father to the National Museum of African American History and Culture.
"Ivanka is here right now — Hi, Ivanka," President Trump said from a podium, gesturing toward his daughter, who stood on the masking-tape mark laid out for her. She clasped her hands in front of her, smiling and nodding at appropriate intervals, a poised act of filial duty.
Meanwhile, on Twitter, she was being eviscerated. The night before, in response to bomb threats at Jewish… Read More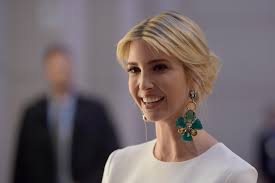 Phillip Bloch sues Resident and Uptown magazines
Page Six
Stylist-to-the-stars Phillip Bloch has filed complaints with New York state's Department of Labor concerning two magazines he claims have failed to reimburse him for expenses.
Bloch directed photo shoots of actor Michael Shannon — recently nominated for a Best Supporting Actor Oscar for "Nocturnal Animals" — for Resident magazine and Oscar-winner Lupita Nyong'o ("Queen of Katwe") for Uptown magazine.
Although he was offered free liquor, hotel rooms and restaurant meals from advertisers, Bloch said he couldn't get reimbursed for taxis, or hair and makeup supplies.
On two shoots where his crew worked more than eight hours straight, the… Read More