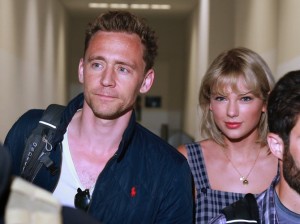 YIKES: Stylist Reveals The Real Reason Tom Hiddleston and Taylor Swift Broke Up BY KARLA RODRIGUEZ
No matter how you felt about Hiddleswift, the short and famous relationship is officially over. And now celebrity stylist Phillip Bloch finally has the answer to the burning question we have all been having, what really happened between Taylor Swift and Tom Hiddleston.?
After the couple dated for just a few months, it was revealed that they had gone their separate ways even though they looked SO into each other! The stylist, who is also Karli Kloss' friend, said in a recent interview with Now magazine a lot of the problems stemmed from all the drama that surrounded the singer.
…
Read More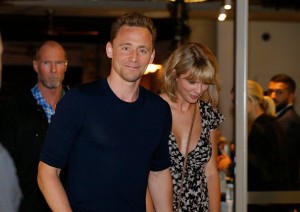 Taylor Swift remained calm after split with Tom Hiddleston
"Shake It Off" singer, Taylor Swift, and "The Avengers" star, Tom Hiddleston, ended their three-month relationship and the popstar reportedly remained poised after the split.
Taylor Swift, 26, and Tom Hiddleston, 35, ended their three-month whirlwind romance and the "Shake it Off" singer is reportedly remained poised after the split.
A source tells People that Swift has remained upbeat and the break-up wasn't a dramatic one. Well, maybe not as dramatic as her previous splits.
Phillip Bloch, a celebrity stylist and good friend of Taylor's best mate Karlie Kloss, has opened up about why the relationship ending comes unsurprising for… Read More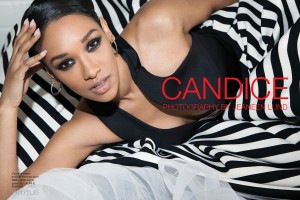 CANDICE PATTON ON PLAYING IRIS WEST AND FIGHTING FOR DIVERSITY IN HOLLYWOOD
When Candice Patton got the call to play Iris West, the leading lady of current television hit, The Flash, there was no way she could turn it down. The actress, who has also had parts in Entourage, Heroes, One Tree Hill, Grey's Anatomy, and CSI Miami, knew that the role was more than just a career stepping-stone, it was also a chance to take a stand. As a black actress playing a part that was traditionally imagined for a white female she has encountered racism – both blatant and covert – but she channels the strength of her character in… Read More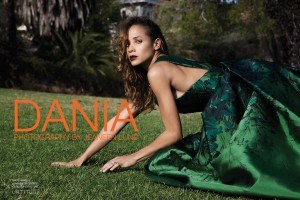 ACTRESS DANIA RAMIREZ SHARES HER SECRETS OF SUCCESS WITH STYLE DIRECTOR PHILLIP BLOCH
Dania Ramirez s living proof that hard work can lead to the life of your dreams. At age ten after growing up with relatives in the Dominican Republic while her parents worked in the United States, Dania and her sister immigrated to New York. Being separated from her mother and father for so long proved to be an extremely challenging experience but now that she is a parent herself she understands their reasoning, explaining, "I have a newfound respect for my mom and dad and all they must've gone through so that we were able to come to America in… Read More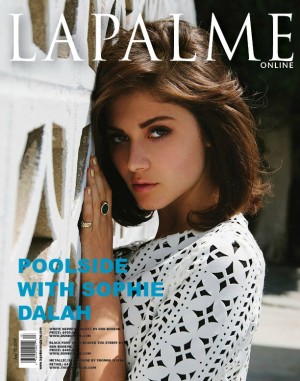 Poolside with Sophie Dalah
JULY 11, 2016
Stylist: Phillip Bloch Photographer: Darian Zahedi Assistant Stylists: Jessie Muldrow and Adrell Makeup Artist: Heather Cvar Products Used: Chantecaille & Nars Cosmetics Hairstylist: Michael Quinn using Sachajuan No. 4 The brunette beauty featured on our cover this week is film talent Sophie Dalah. Best known for her work in Angelina Jolie's powerful film "Unbroken", we chat…
The brunette beauty featured on our cover this week is film talent Sophie Dalah. Best known for her work in Angelina Jolie's powerful film "Unbroken", we chat with Sophie about her style, what keeps her busy and her upcoming… Read More