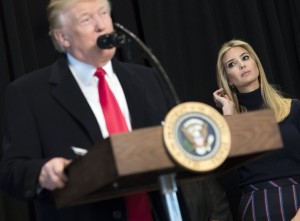 Is Ivanka Trump building bridges — or walking a tightrope?
On Tuesday morning, Ivanka Trump put on a navy turtleneck and heels that appeared to be from her own besieged collection, and accompanied her father to the National Museum of African American History and Culture.
"Ivanka is here right now — Hi, Ivanka," President Trump said from a podium, gesturing toward his daughter, who stood on the masking-tape mark laid out for her. She clasped her hands in front of her, smiling and nodding at appropriate intervals, a poised act of filial duty.
Meanwhile, on Twitter, she was being eviscerated. The night before, in response to bomb threats at Jewish… Read More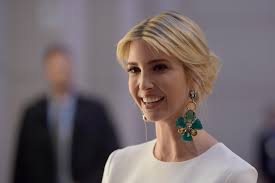 Phillip Bloch sues Resident and Uptown magazines
Page Six
Stylist-to-the-stars Phillip Bloch has filed complaints with New York state's Department of Labor concerning two magazines he claims have failed to reimburse him for expenses.
Bloch directed photo shoots of actor Michael Shannon — recently nominated for a Best Supporting Actor Oscar for "Nocturnal Animals" — for Resident magazine and Oscar-winner Lupita Nyong'o ("Queen of Katwe") for Uptown magazine.
Although he was offered free liquor, hotel rooms and restaurant meals from advertisers, Bloch said he couldn't get reimbursed for taxis, or hair and makeup supplies.
On two shoots where his crew worked more than eight hours straight, the… Read More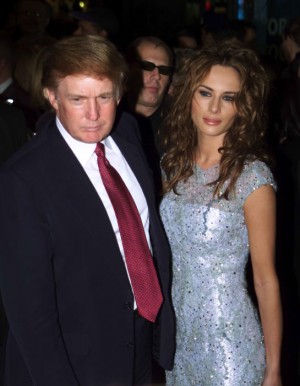 Melania Trump Could Have Been Banned From The US Under Donald Trump's New Rules
If Donald Trump had been president in the 1990s, Melania Trump would have been deported from the U.S. for accepting paid modeling jobs while on a tourist visa according to reports.
In 1996, Trump, born as Melania Knauss, traveled to the U.S. as a visitor. As per papers obtained by the Associated Press, she received more than $20,000 for 10 modeling jobs, and it was only seven weeks after her arrival that she managed to acquire legal permission to work in the U.S.
Five years later, she applied for a green card and eventually became a naturalized U.S. citizen come… Read More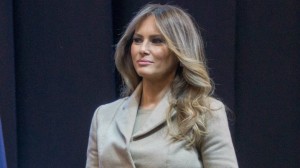 Melania Trump Flinches When President Trump Touches Her
More people than ever are concerned about the well-being of Melania Trump following a Feb. 18 video which some say shows the first lady reacting as if startled when her husband walks behind her and touches her (video below).
In the YouTube clip, which has over 23,000 views as of Feb. 21, Melania is speaking at a post-election campaign rally and preparing to lead the audience in the "Lord's Prayer," when she quickly turns her head and takes a deep breath after the president touches her arm and makes eye contact with her. She then stares blankly at the camera… Read More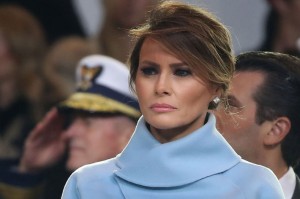 Melania Trump Is Reportedly 'Miserable' in Her Role As First Lady
A few weeks ago, a clip of President Donald Trump and First Lady Melania Trump interacting on Inauguration Day made the rounds, suggesting that there may be icy relations between the two. Now, a new report in Us Weekly gives additional insight into what may be going on behind the scenes: Melania is apparently "miserable" in her role as First Lady.
Citing a Trump "family source" — as well as family friend and stylist Phillip Bloch — the report claims Melania is "unhappy" with the added pressures and scrutiny that come along with her new life in the political spotlight.… Read More