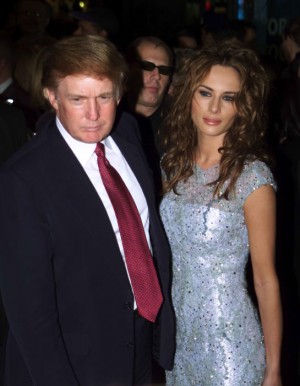 Melania Trump Could Have Been Banned From The US Under Donald Trump's New Rules
If Donald Trump had been president in the 1990s, Melania Trump would have been deported from the U.S. for accepting paid modeling jobs while on a tourist visa according to reports.
In 1996, Trump, born as Melania Knauss, traveled to the U.S. as a visitor. As per papers obtained by the Associated Press, she received more than $20,000 for 10 modeling jobs, and it was only seven weeks after her arrival that she managed to acquire legal permission to work in the U.S.
Five years later, she applied for a green card and eventually became a naturalized U.S. citizen come… Read More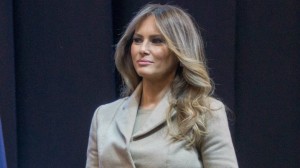 Melania Trump Flinches When President Trump Touches Her
More people than ever are concerned about the well-being of Melania Trump following a Feb. 18 video which some say shows the first lady reacting as if startled when her husband walks behind her and touches her (video below).
In the YouTube clip, which has over 23,000 views as of Feb. 21, Melania is speaking at a post-election campaign rally and preparing to lead the audience in the "Lord's Prayer," when she quickly turns her head and takes a deep breath after the president touches her arm and makes eye contact with her. She then stares blankly at the camera… Read More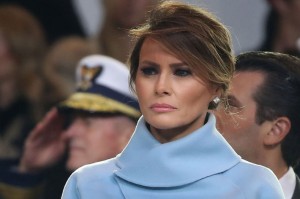 Melania Trump Is Reportedly 'Miserable' in Her Role As First Lady
A few weeks ago, a clip of President Donald Trump and First Lady Melania Trump interacting on Inauguration Day made the rounds, suggesting that there may be icy relations between the two. Now, a new report in Us Weekly gives additional insight into what may be going on behind the scenes: Melania is apparently "miserable" in her role as First Lady.
Citing a Trump "family source" — as well as family friend and stylist Phillip Bloch — the report claims Melania is "unhappy" with the added pressures and scrutiny that come along with her new life in the political spotlight.… Read More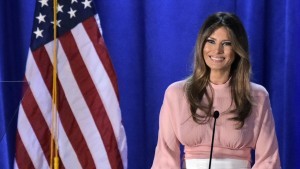 Reem Acra designer is proud of dressing Melania Trump
NY Post
For months, designers like Tom Ford and Marc Jacobs have vowed they'd never let their frocks grace Melania Trump (at east not for free — FLOTUS is an avid Net-A-Porter shopper). But Reem Acra didn't play politics when it came to designing Melania's stunning gold- embroidered inauguration gown.
"I cannot tell you what this does for me as a person, that I have achieved dressing the first lady," Acra tells Threads. "It's a huge deal."
When the president's ex-wife Marla Maples and daughter Tiffany Trump approached celeb stylist Phillip Bloch to consult on inaugural wear, he reached out… Read More
Tiffany Trump Hits New York Fashion Week to Support Designer Taoray Wang
Tiffany Trump stepped out for New York Fashion Week on Saturday morning to support Chinese designer Taoray Wang, who created her white coat and matching dress for Inauguration Day.
"I think Tao's aesthetic is just unparalleled. She puts so much effort into the slightest detail," the daughter of Donald Trump and Marla Maples told The Hollywood Reporter. She was accompanied by her mom and boyfriend Ross Mechanic at the runway show.
"Her aesthetic is unparalleled," Tiffany Trump says of designer @TaorayWang at #NYFW (and yes, she steered clear of politics) pic.twitter.com/PFBKdMG9Ej
- @Booth (@Booth) February 11, 2017
When coming up… Read More