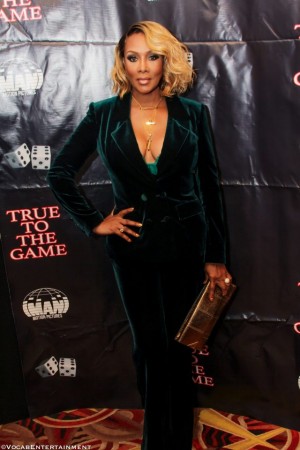 IMANI Motion Pictures presented a screening of the highly anticipated film adaptation of True To The Game at the AMC Lowes 34th Street in Midtown Manhattan.
Over 300 media influencers and notable tastemakers gathered in support of the buzz worthy film.ttendees included True To The GameAuthor, Teri Woods, Imani Motion Pictures, Manny Halley, True To The Game Co-Stars: Vivica A.Fox, Andra Fuller, Lorenzo Eduardo, Starletta Dupois, Iyana Halley, Stanley Atwater.
Other notbales in attendance included, Bravo's Real Housewives Of Potomac County Co Star-Charrisse Jackson Jordan, Fashion Enthusiasts: Miss Jay Manuel and Phillip Bloch.